The Tsalapatas family creates in Limnos
The estates and the standard olive oil mill of the Tsalapatas family in the heart of Limnos is a dynamic cell of traditional agricultural production and sophisticated processing.
Its facilities comprise one of the most state-of-the art olive groves in Greece that is constantly expanding and the brand new, standard olive press and packaging plant.
Here, under the brand "Hefissto", and using cold extraction techniques, we manufacture two food products of top quality and high nutritional value: organic extra virgin olive oil compliant with the most stringent international standards of organic farming, and conventional extra virgin olive oil of very low acidity.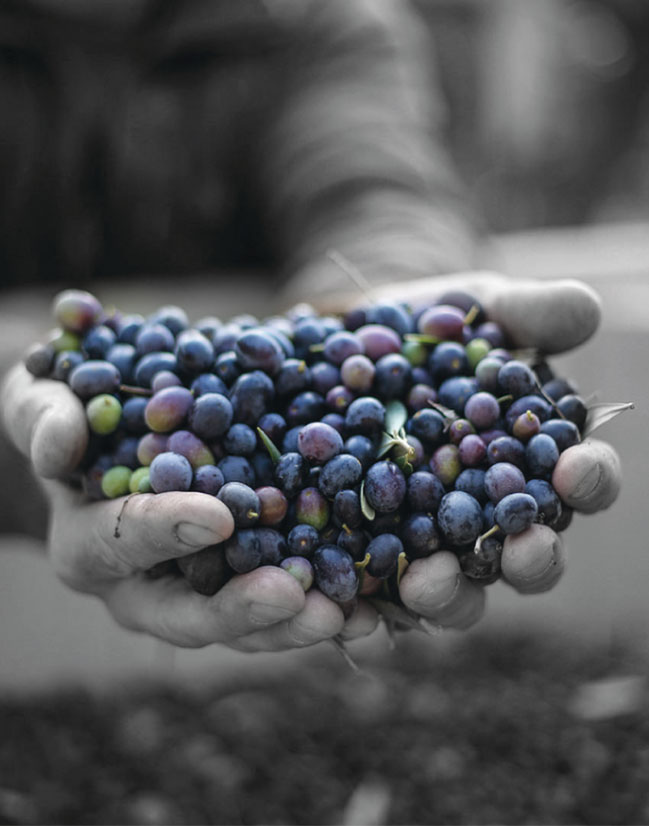 Pure power, straight from Mother Nature
We harness the inexhaustible power of our country and its land with respect and continuous care to create natural juices and foods with a distinct taste that are certified to contribute actively, directly or indirectly, to the longevity, welfare and quality of life of those who enjoy them.
Our inspiration is Limnos' locals, who have been writing history over the centuries, through their humbleness, values and actions, both in Greece and allover the world.
The application of organic farming standards, but especially its certified laboratory and organoleptic measurements, proves that it is a valuable, natural food that worthily claims to contribute positively to the welfare of those who choose it, always with a delicious taste!
Choosing Koroneiki variety, the result, the extra virgin olive oil "Heffisto", is the proof that it was wisely chosen.
The Koroneiki variety loved Limnos, is nourished by its volcanic soil, it watered from its healing waters and gives its best to every fruit, every drop of its natural juice.
What you will find well protected on the "Hefissto" packages.